Q&A: Scripps' Eric Topol Sees Enormous Promise in Healthcare AI
AI and data analytics will play a major role in the future of patient care.
Dr. Eric Topol was a proponent of digital medicine, seeing its potential to dramatically change the healthcare landscape even when the concept was still in its infancy.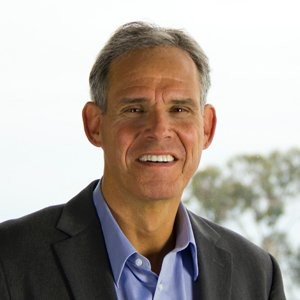 Dr. Eric Topol, founder and director, the Scripps Research Translational Institute. Photo courtesy of Linkedin.
The cardiologist, geneticist and researcher famously came to the aid of a passenger on a 2011 flight, using a wireless electrocardiogram connected to his smartphone to confirm the man was having a heart attack. In 2016, he took what he calls a "medical selfie," using a handheld scanner to image everything from his sinuses and thyroid to his heart, lungs, liver, gallbladder, aorta and left foot. Soon after, he diagnosed his own kidney stone — a finding that was then confirmed by an expensive CT scan his doctor ordered.
Topol, founder and director of the Scripps Research Translational Institute in La Jolla, Calif., and a professor of molecular medicine at Scripps Research, has long said that technology can empower patients, improve quality and outcomes, and increase efficiency, all while reducing costs.
Now he's leading the charge toward yet another frontier: using artificial intelligence, data analytics and other tools to push the healthcare industry closer to achieving the "triple aim" that it has long sought.
For example, SRTI is partnering with Santa Clara, Calif.-based AI tech firm NVIDIA to establish a center of excellence for AI in genomics and digital sensors. Topol, along with Kimberly Powell, NVIDIA's vice president of healthcare, will head up the new venture.
In an exclusive interview with HealthTech, Topol details the current — and future — state of AI, digital health tools and more.
INFOGRAPHIC: Do provider telehealth offerings match patient expectations?
HEALTHTECH:

What is it about AI and its subsets, such as deep learning, that holds such promise for healthcare?

TOPOL: The classic example is medical scans, such as CTs, MRIs or echocardiograms. The machine gets the reading, then the doctor reads it over, and during the process AI can help inform the doctor about the scan so he or she doesn't have to start from scratch. AI is complementary to traditional medical techniques.

There are some things that are narrow with respect to AI and deep learning. Let's say you want to find pneumonia or you want to find heart failure. You may not pick up things you weren't looking for. That's where human eyes, expert radiologists, will complement the narrow albeit impressive capabilities of AI. The AI agent can't figure out the patient in terms of context and certainly is not appropriate to transmit a serious diagnosis. For that, you need the human doctor who understands what the finding means for the specific patient.

Basically, it's harnessing the neural net to perform the tasks with speed, accuracy and at scale to help humans.

There are already many hospitals around the U.S. that have incorporated the FDA-approved image algorithms. Progressively, as adoption picks up over the next few years, we'll start to see improved workflow and more streamlined medical settings that will affect each area of medicine.
HEALTHTECH:

What's the most promising avenue for data-driven technologies?

TOPOL: Data-driven tech works at three dominant levels. A very important one is at the clinician level: revving up productivity, accuracy and speed for every type of clinician — nurses, paramedics, internists, radiologists, pathologists, cardiologists. Every single one of them.

The second level is health systems: Computer vision systems in hospitals can enhance patient safety by predicting falls before they happen or ensuring that handwashing is being done by the all relevant people to avoid infection transmission.

The third level is at the individual consumer-patient level: That's where you provide patients with data with algorithmic interpretation to help them stay healthy or manage their conditions better.
HEALTHTECH:

What are some of the barriers to using AI and other technologies in healthcare?

TOPOL: Assurance of privacy and security are essential; if they don't get preserved and protected, then the public will lose interest and faith in the path ahead. We need to do much better than we are doing today on that score.

Right now, we have an economic crisis in healthcare, so if there's a solution in sight that will actually lower costs and improve outcomes, that's vital. Proving that economic benefit requires clinical validation, so we have to make sure that work gets done. Most of the work that's been done has not been prospective; a lot of promissory notes, but what we need is primary, solid evidence.
HEALTHTECH:

Is there a data analytics talent deficit in the healthcare industry?

TOPOL: Yes. Because much of the data science and computer science efforts have been in the nonhealthcare world as companies like Facebook, Twitter, Pandora, Netflix and Amazon have been really aggressive in bringing on young talent to their companies.

Healthcare has been much slower to attract these people and may have trouble keeping up with the salaries offered in the tech sector.
HEALTHTECH:

You were an early proponent of digital medical tools such as wireless sensors, and also predicted the current wave of consumer-facing healthcare devices such as the Apple Watch and personal diagnostic tools like handheld electrocardiograms. Are we all the way there yet?

TOPOL: Right now, things are going to start happening much more quickly.

With Scott Gottlieb, we have a very supportive FDA commissioner who really gets it. He is definitely pro-approval and pro-innovation, much more so than most of the FDA commissioners who preceded him. And he's moving fast. The number of approvals and clearances are unprecedented.

With that favorable accelerator, alongside innovation and ingenuity, eventually we'll see sensors that detect depression, or state of mind and mood monitoring, which is important because it affects so many health conditions.

Asthma sensors are going to be extremely helpful for preventing attacks and reducing the need for inhalers. We've already seen some great evidence for that. Preventing diabetes or far better management with smart algorithms is coming, too.

It's across the board. I don't know any area of medicine or common conditions that can't either be managed better or, ultimately, prevented using the tools that are before us.

SolStock/Getty Images
More On