The Digital Technology Fighting Epidemics
Medical technology is helping professionals to monitor epidemics and better battle their spread.
Widely and quickly spreading diseases are a huge concern for medical professionals everywhere. While treatments are still in development, technology can help mitigate some concern when it comes to tracking and effectively tackling these ailments.
Computer Modeling Creates More Effective Strategies
Early in March, IBM announced a partnership with public health agencies to help Taiwan and Panama battle two mosquito-borne illnesses that are also causing concern in the U.S.: Zika virus and dengue fever.
Computer modeling developed with the Taiwan Centers for Disease Control (CDC) aims to better predict the effectiveness of intervention methods on dengue fever. As researchers for the Taiwan CDC look to a strategy that will make it more difficult for mosquitos to carry the virus by introducing a natural bacterium into the population, IBM computer modeling will look to simulate the bacterium's impact on the mosquito population and rates of dengue among humans.
"IBM also created models that examined correlations between various factors, such as the relationship between a village's education level and the number of local mosquito eggs, and the relationship between temperature and larva level," a press release notes, adding that the ultimate goal is to help the Taiwan CDC make more informed decisions around battling the disease.
Using GIS to Map Epidemics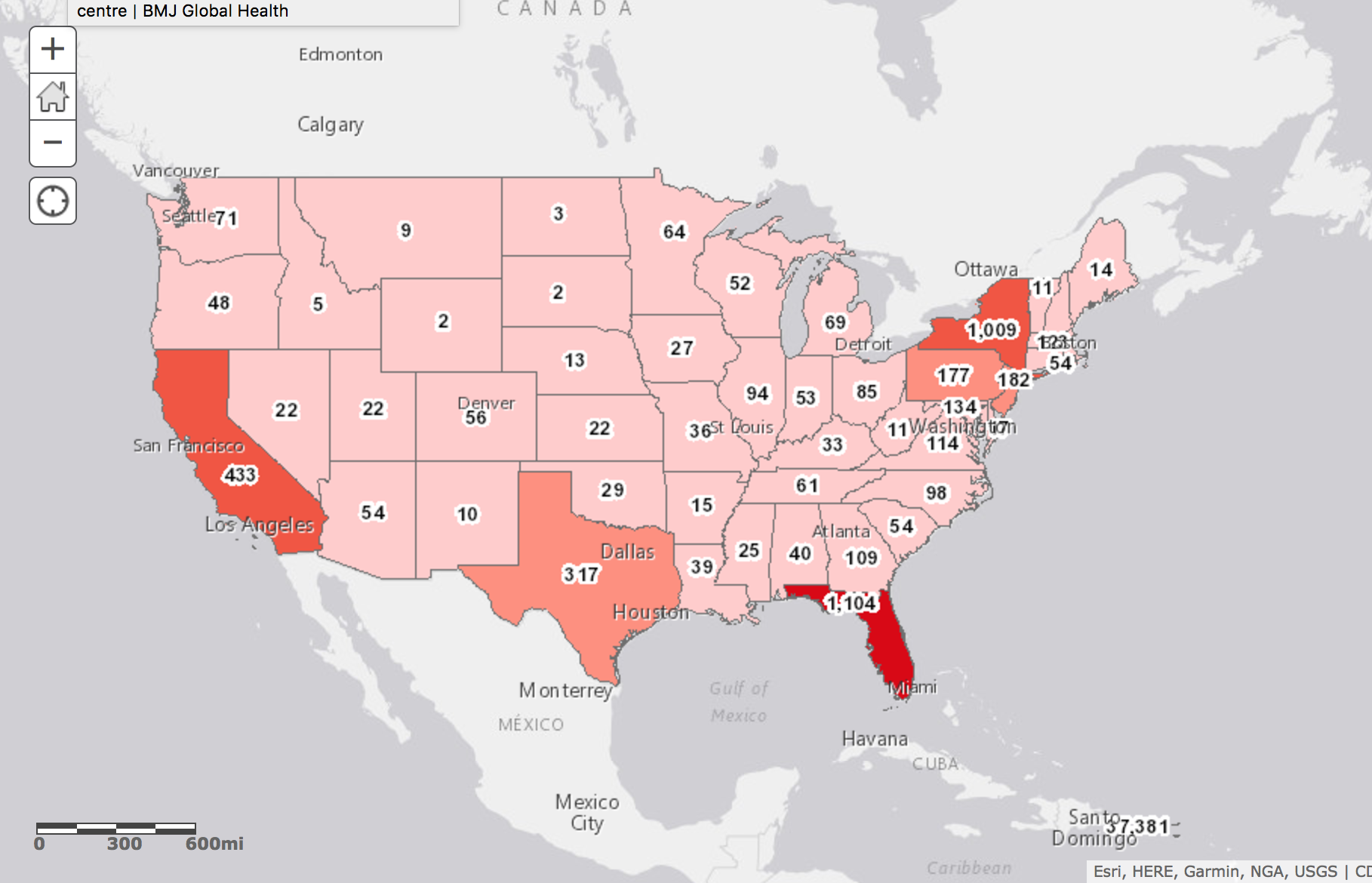 Zika, another mosquito-borne illness, is proving to be an ever-more urgent threat to the U.S. and other populations, but GIS mapping can help. The U.S. CDC is using geographic information systems, which integrate data from several sources to create a picture around a specific issue, to track and better combat the Zika virus, FedScoop reports. The CDC has put out a publicly available interactive map to provide states with information about the spread of the virus.
"Everything happens somewhere, and that somewhere actually turns out to be really important. In health, place can determine a lot of different things," Este Geraghty, chief medical officer and health solutions director for Esri, the company responsible for developing the CDC's map, told FedScoop. "When you think about Zika, it can determine your risk for getting the disease. It can determine if you have access to health care. And in a lot of places it might determine what your likelihood is of a good outcome, even if you have health care."
Meanwhile, in Panama in February 2017, IBM partnered with the Gorgas Memorial Institute to create a surveillance system and associated mobile app that can relay time-sensitive information from field investigators to researchers, health officials and policy makers.
The app, which Panama is piloting in three townships for a planned 2018 country-wide rollout, is helping public health field investigators to collect more precise geo-located information on disease outbreaks and mosquito breeding sites. The information is being sent to the country's Ministry of Health with the aim to facilitate more rapid and effective decision-making for infectious disease control.
"This tool will allow a more precise, geo-referenced, and timely gathering of mosquito breeding site information which in turn will result in a quicker response to and control of outbreaks," said Dr. Nestor Sosa, the director general at Gorgas Memorial Institute Panama, in the IBM press release.
In another example, GIS is helping lawmakers and public health officials in Kentucky provide more targeted resources around the opioid crisis.
Wearables Touch Down in Africa to Monitor Ebola
While Fitbits are handy for helping you track day-to-day physical activity, wearables are also proving useful in tracking the physical progression and spread of a disease remotely.
By monitoring physiological symptoms, such as heart rate, blood pressure, blood oxygen levels and more, researchers are finding ways to diagnose and analyze diseases via portable biosensors, according to a recent study by Stanford University.
This includes the Ebola virus. Several organizations have launched studies aimed around supplementing stretched care in West Africa by remotely monitoring vital signs via mHealth technologies. One three-week study, funded by the U.S. Agency for International Development in partnership with the White House and CDC, created and distributed a Modular Wireless Patient Monitoring System, essentially a "band-aid" sensor, for this purpose. The sensor looked to develop "personalized predictive analytics to support automated alerting of early changes in patient status and allow for the better informed triaging of scarce resources," according to the study.
The three-week study successfully demonstrated the sensor's ability to continuously monitor vital signs and generate personalized analytics in all settings, providing vital help to healthcare professionals in the region.
"The ability to transport and deploy a local wireless infrastructure provides worldwide ability to take advantage of a host of innovative medical-grade mobile health devices now available that enable the implementation of novel solutions for critical gaps in care, especially, but not only, in times of crisis," the study found, noting that the use of these mobile technologies required a strong internet backbone in the region.
BarnabyChambers/iStock/Thinkstock