Efficient and Effective Video Surveillance for Healthcare
The Verkada CD52 has features that are hallmarks of effective video surveillance networks: data encryption in transit and at rest, onboard storage and advanced motion-based insight.
The camera can store recordings for 60 days with an onboard storage capacity of 512 gigabytes, which could prove essential for securing data as part of a larger backup strategy.
Verkada's platform also enables secure access on any device, from anywhere. And with a camera that can be configured and brought online in minutes, network administrators save time and resources when installing multiple units.
DISCOVER: How to improve physical security for healthcare systems.
Additionally, with the camera's cloud-managed features, no added software is required; complexities such as port forwarding are eliminated from the install.
IT security teams can rest easy with SAML-based integration to single sign-on solutions and real-time alerts if cameras fall offline.
Keep physical security at the forefront with the Verkada CD52 Dome camera. It delivers critical enterprise-grade security for indoor environments, is simple to install and works out of the box without additional downloads or configurations.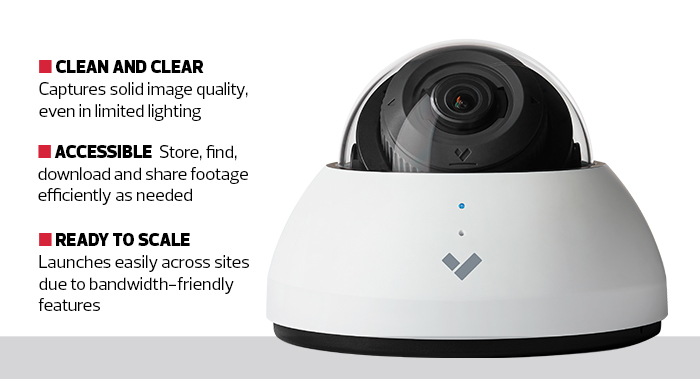 SPECIFICATIONS
TYPE: Indoor
VIDEO: Color
RESOLUTION: 2688x1944, 5MP
CONNECTION: PoE-Plus
SHAPE: Dome
STORAGE: 512GB; 60 days onboard