Concord moved 400 VLANS, 100 closets and two data centers to Extreme Fabric Connect, according to CTO Mark Starry, who says the hospital's rapidly expanding network supports up to 3,000 devices at a time.
In addition to supporting the hospital's wireless access points, Fabric Connect also unifies networking across the organization's clinics throughout the state. Palo Alto Networks firewalls help Concord to boost its security posture by controlling access and communication.
"The setup lets us authenticate every single device on our network, whether it's wired or wireless," Starry says. "It's allowed us to create virtualized network segments for our medical devices so everything is isolated and walled off."
That security, he says, is critical at a time when more and more facilities are falling prey to hackers. "For us, threat prevention is all in the management process," Starry says. "It's knowing what's on our network at all times and maintaining full network access control."

CHLA Tracks IoT Threats with Optimized Networks
The CHLA network update has been far from a minor undertaking. In addition to the Cisco SD-Access and DNA implementations, the effort includes upgrades of more than 300 Cisco Catalyst 9000 switches and 2,000 Cisco Aironet 3800 access points. The hospital plans to be able to connect 100,000 devices over the next five years. What's more, the organization deployed Cisco's Identity Services Engine, Firepower, Umbrella and AMP tools to shore up protection from evolving cyberthreats.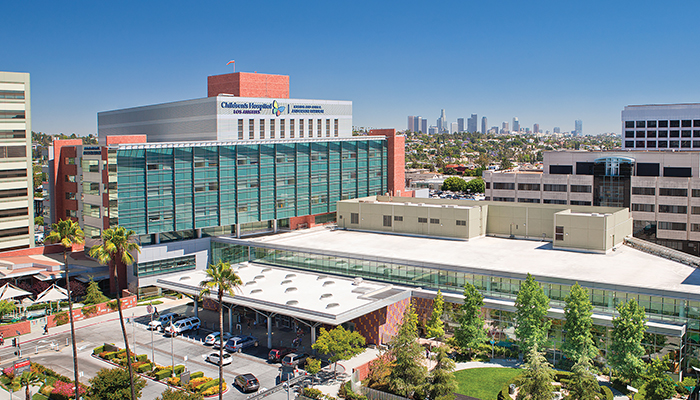 The number of connected devices at Children's Hospital Los Angeles has increased fivefold over the past decade. Photo courtesy of Children's Hospital Los Angeles.
"On the deployment side of things, it's also about ensuring security," Veilleux says. "With so many devices out there to keep track of, it's important for us to be able to do our jobs efficiently and effectively. It can't be just react-to-the-problem troubleshooting; we have to be able to resolve network issues as early and quickly as possible."
Veilleux adds that CHLA's new streamlined and customer-oriented approach to IoT management is more akin to having a service desk than a core help desk.
"You just click on the graphical user interface app that says, essentially, 'Here's where the problem is, and here's what we're recommending,' and then you click again to resolve it," he says. "We're just starting to leverage the new software now, but over time we expect first-call resolution will be a much more regular occurrence."
MORE FROM HEALTHTECH: See how intent-based networking can transform healthcare campuses.
Houston Methodist Tackles a Growing IoT Landscape
One facility that's already seeing positive results from a similar setup is Houston Methodist Hospital in Texas. The organization's IT team is tasked with maintaining a wireless network to support more than 45,000 devices. For more than a year, the 900-bed organization has relied on Cisco DNA Assurance to manage its IoT setup, says Network Engineer Manuel Ortiz III.