A Solid Mobile Strategy Is the Prescription for Superior Home Healthcare [#Infographic]
Digital mobility empowers home health providers to improve outcomes, productivity and the patient experience.
Today's fast-changing, highly competitive environment poses multiple challenges for home healthcare providers, from preventing costly hospital admissions and readmissions to delivering higher-quality care more efficiently.
To optimize results, a comprehensive mobile strategy should also encompass connectivity, server and storage solutions that ensure on-demand access and data sharing, as well as security solutions that protect sensitive data.
Check out our infographic for a closer look at how mobile technology can empower you to transform home healthcare delivery:
SIGN UP: Get more news from the StateTech newsletter in your inbox every two weeks!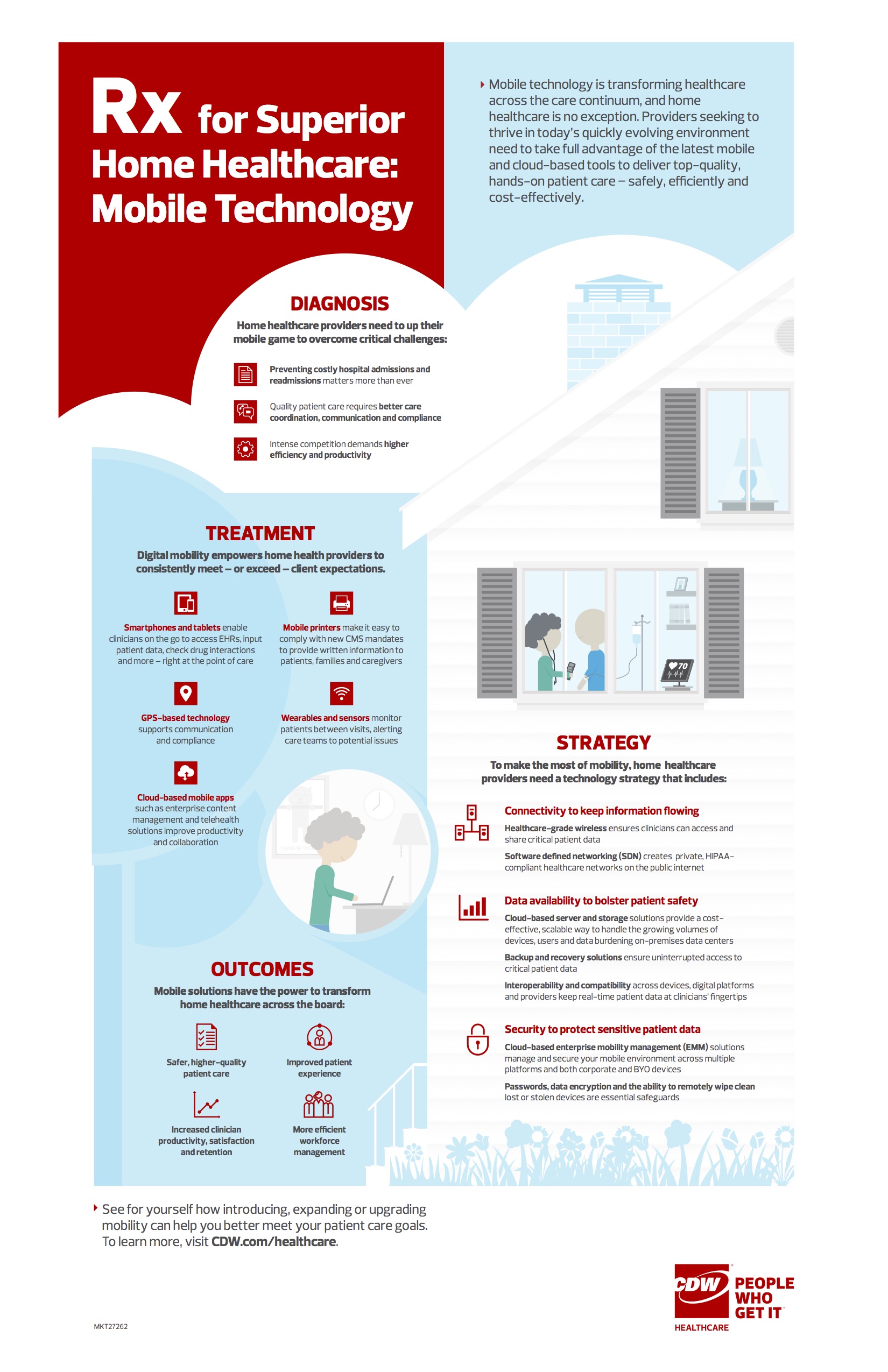 Learn how CDW can help you make the most of mobility so you can deliver safe, efficient, cost-effective care to every patient, every time.
Dean Mitchell/Getty Images
More On