Don Rucker Named ONC Head
The former ER physician and Siemens CEO will bring perspectives from the provider and vendor experience to the role.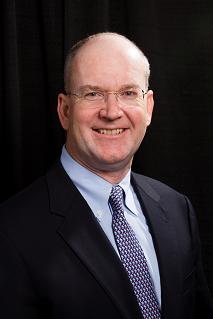 Donald W. Rucker. Photo: Ohio State University
News broke on March 31 that former Siemens executive Donald Rucker will serve as the head of Office of the National Coordinator (ONC) of Health Information Technology. Media outlets, led by Politico Pro, began reporting the leadership change after Politico's David Pittman noticed the modification on the updated Health and Human Services personnel directory.
HealthTech reached out to HHS to confirm the new appointment, but the office declined to comment.
Rucker is well qualified for the position. He has practiced emergency medicine at Beth Israel Deaconess Medical Center in Boston, Kaiser Permanente in California, and at the University of Pennsylvania's Penn Presbyterian and Pennsylvania Hospitals, according to his most recent biography, first reported by Politico.
Holding a degree in medical computer science from the University of Pennsylvania, he has introduced several health technology innovations to the industry. He developed the first Microsoft Windows-based electronic medical record while working at Datamedic Corp., and, at Siemen's Healthcare, led a team that designed the computerized physician order entry workflow currently installed at the Cincinnati Children's Hospital and hailed as the best hospital computer system in the U.S. at HIMSS 2003.
He most recently served as an adjunct professor at Ohio State University College of Medicine.
Several leaders in the healthcare IT industry, including former ONC head Farzad Mostashari, were quick to throw their support behind Rucker's appointment.
@David_Pittman @Siemens @donrucker @ONC_HealthIT @POLITICOPro Congrats! @donrucker new leader of @ONC_HealthIT. Do good work, call on the #healthit community, we will support you. pic.twitter.com/Q4mX8uIU1H

— Farzad Mostashari (@Farzad_MD) March 31, 2017
"Don and I have been colleagues for 20 years," John Halamka, CIO at Boston's Beth Israel Deaconess Medical Center, told Health Data Management. "He's a former BIDMC emergency medicine physician. He's thoughtful, humble and understands the real-world challenges we face every day … a great choice [for the position]."
Robert Tennant, director of health IT policy for the Medical Group Management Association, told Health Data Management that Rucker will bring "invaluable" experience to the position from both the vendor and provider perspectives.
"Dr. Rucker is also a former participant with the Certification Commission for Health Information Technology, invaluable experience he will need as he seeks to implement the [electronic health record] EHR provisions of the 21st Century Cures Act and revitalize the HIT certification environment," Tennant adds. "We look forward to working with the new national coordinator and his staff to ensure that physician practice acquisition and optimization of heath technology is done effectively and efficiently."
Rucker will replace former ONC head B. Vindell Washington, who resigned his post on Jan. 20, 2017. Jon White has been serving as acting head of the ONC in the interim.
apbalboa/iStock/Thinkstock
More On