Infrastructure Overhaul Sets Up Future Success for Senior Care [#Infographic]
For StoneGate Senior Living, a modern IT foundation helps to improve residential quality of life and organizational workflow.
As senior care organizations increasingly leverage technology to streamline care for patients and residents, reliability and flexibility are critical. But when StoneGate Senior Living assessed its IT infrastructure, it determined an upgrade was necessary. With help from CDW, the organization modernized its data center foundation, turning to hyperconverged storage and compute.
Here's how the upgrade is helping to improve StoneGate: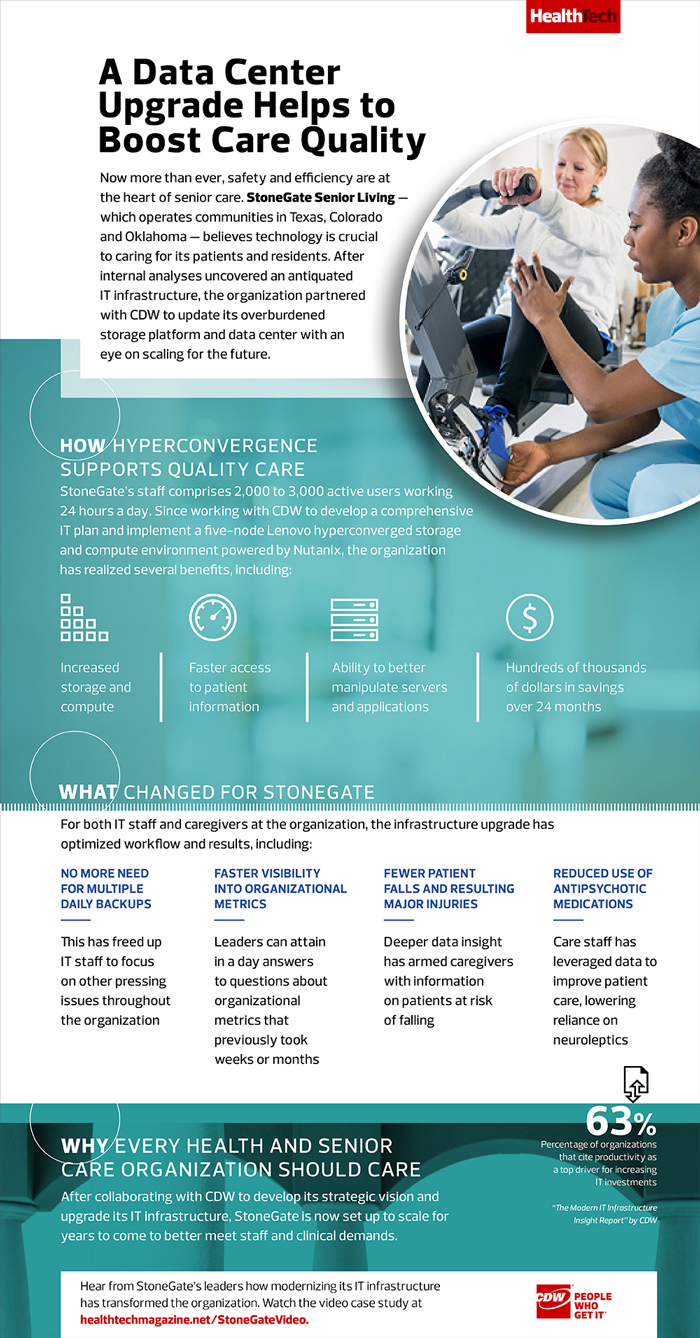 andresr/Getty Images
More On