Hyperconvergence Improves Care and Boosts Flexibility at Healthcare Organizations
Hyperconverged infrastructure solutions can be used to enhance performance and scalability.
When Clay Aiena took the reins as CIO of StoneGate Senior Living in 2016, he knew right away that the organization's technology infrastructure needed an update. The existing data center was at its threshold, and the storage platform was maxed out as well.
"We had an antiquated setup in our headquarters and a lot of issues with stability," Aiena says. He warned that a heavy storm could knock out power and shut down the electronic health records being used across the 45 skilled nursing facilities the company manages in Texas, Colorado and Oklahoma.
Initially, Aiena contemplated moving much of the Lewisville, Texas-based organization's IT operations into a cloud-hosted environment, but the idea had never been fully developed.
After considering ROI and total cost of ownership, Director of IT Operations Robert Wagner recommended replacing StoneGate's onsite setup with a colocated solution in a hardened offsite data center. In addition, Wagner wanted to deploy a new family of hyperconverged appliances built on Lenovo's enterprise systems, based on IBM System x platforms and powered by Nutanix software.
The new data center went live in February. StoneGate is currently moving its production systems over, and Wagner says that Nutanix's enterprise cloud platform will enable the organization to take a hybrid approach, including the use of public cloud resources, while simultaneously allowing it to remain in the hyperconverged system.
StoneGate isn't the only organization deploying data center solutions with growth in mind. Many healthcare industry facilities adopting HCI are also seeing benefits from simplifying infrastructure management and maintenance while accelerating provisioning.

Hyperconvergence Enables Scalability on Demand 
Most notably, HCI helps healthcare organizations build up their core data centers to quickly respond to business requests for resources, says Christian Perry, who analyzes IT infrastructure for 451 Research.
"There is no doubt that hyperconverged can help in a lot of ways," he says.
At Keck Medicine of the University of Southern California, HCI enables the organization to "web scale" on demand, says Director of Infrastructure Scott Voigts. "We can just add another block to provide more capacity. We don't have to do those one-off solutions for each new application that comes into our environment now."
Keck began its hyperconvergence journey three years ago, with a goal of simplifying its data center environment. While it considered a traditional three-tiered architecture, Keck decided on HCI, Voigts says.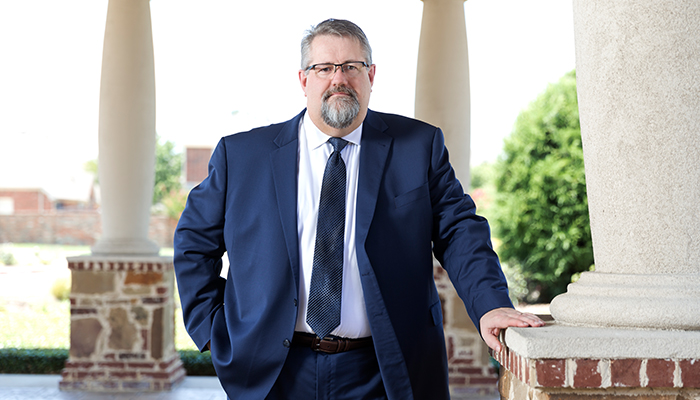 Director of IT Operations Robert Wagner says that StoneGate's deployment of a Nutanix enterprise cloud will allow it to take a hybrid approach to storage.
In choosing the latter, the organization deployed Nutanix's Acropolis Hypervisor solution to support a Citrix virtual desktop infrastructure environment, which enables speedier logins for clinicians. While it takes about 60 seconds to initially log in, after that, it only takes a few seconds if the user logs out and taps back in properly.
"If you imagine every time those providers have to log in each day, and each time they log in takes a couple of minutes, that accounts for fewer patients they get to see," Voigts says. "By getting the login time down to one minute on the initial login and eight seconds on tap-in, we just freed up 52 seconds on each login that clinicians and staff can dedicate to some other task."
HCI Improves Speed for Business Intelligence Teams 
At StoneGate, the hyperconverged infrastructure will have a noticeable impact on the organization's business, including business intelligence operations, Aiena and Wagner say. The BI team previously ran services in the data center and off a few laptops, which Aiena says was not a stable approach.
"We are going to benefit from the performance and reliability boost," he says. "We can build out redundant and faster BI repositories from our EHR environment within the hyperconverged infrastructure."
Aiena adds that the setup enabled StoneGate to see more predictable costs.

"You have to dig a layer deeper, especially when you are in a tight-margin business like ours," he says. "For us, the numbers showed that hyperconverged made more sense for our workloads. That was a big eye-opener for me as a CIO."
Complementing the data center project, StoneGate, with assistance from CDW, standardized on higher-quality Lenovo PCs and laptops and began refreshing employee devices immediately. This allowed the end users to receive an instant boost in productivity and set up future data center improvements for success. StoneGate also installed HP switches and is installing Sophos for firewalls at both its data center and facilities.
"The partnership was a key part of helping us get started and stewarding us as we were putting together that portfolio of vendors we needed," Aiena says.
Hospitals Can Simplify IT Architecture with HCI 
When John Grieco joined the University of Vermont Health Network in 2016 as CTO, the hospital system operated seven separate data centers, each managed by its own IT organization.
"One of the reasons I was hired was to create one cohesive IT department across the hospitals from a personnel perspective, as well as a physical infrastructure perspective," he says. Grieco's goal is to consolidate the seven data centers down to two. UVM Health Network is taking advantage of both converged (VxBlock) and hyperconverged (VxRack and VxRail) technologies from Dell EMC. Both merge networking, storage and computing into one cohesive delivery system.
"We are working to take years of patchwork environments and move those workloads onto a simplified, cohesive reference architecture," he says.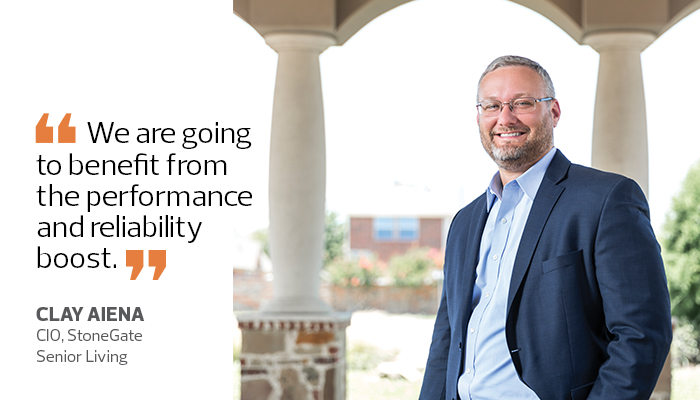 The new setup will allow the UVM Health Network to offer its users a private cloud with the same look and feel they are used to with the public cloud — the same elasticity, access to data, and concept that the infrastructure is always scalable and up and running.
It also enables the deployment of a central repository for imaging results. Instead of seven different imaging products or software packages, UVM Health Network now has one vendor-neutral archive. All images taken across the organization's seven hospitals get copied into the repository.
"Any image taken is now accessible instantaneously," Greico says.
Photography by Justin Clemons